Reviews: Storm Seeker - Pirate Scum
Storm Seeker is Pirate Folk Metal Band from Germany. Lyrical themes about: Pirates, Sea and Adventure. Line Up: Timo Bornfleth - Bass & Vocals, Sandra Schmitt - Cello & Backing Vocals, Marius Bornfleth – Drums & Backing Vocals, Patrick Stäudle - Guitars & Backing Vocals, Patricia Büchler - Hurdy gurdy, Backing Vocals, & Whistles, and Tim Braatz - Keyboards. Pirate Scum is Debut EP from Storm Seeker.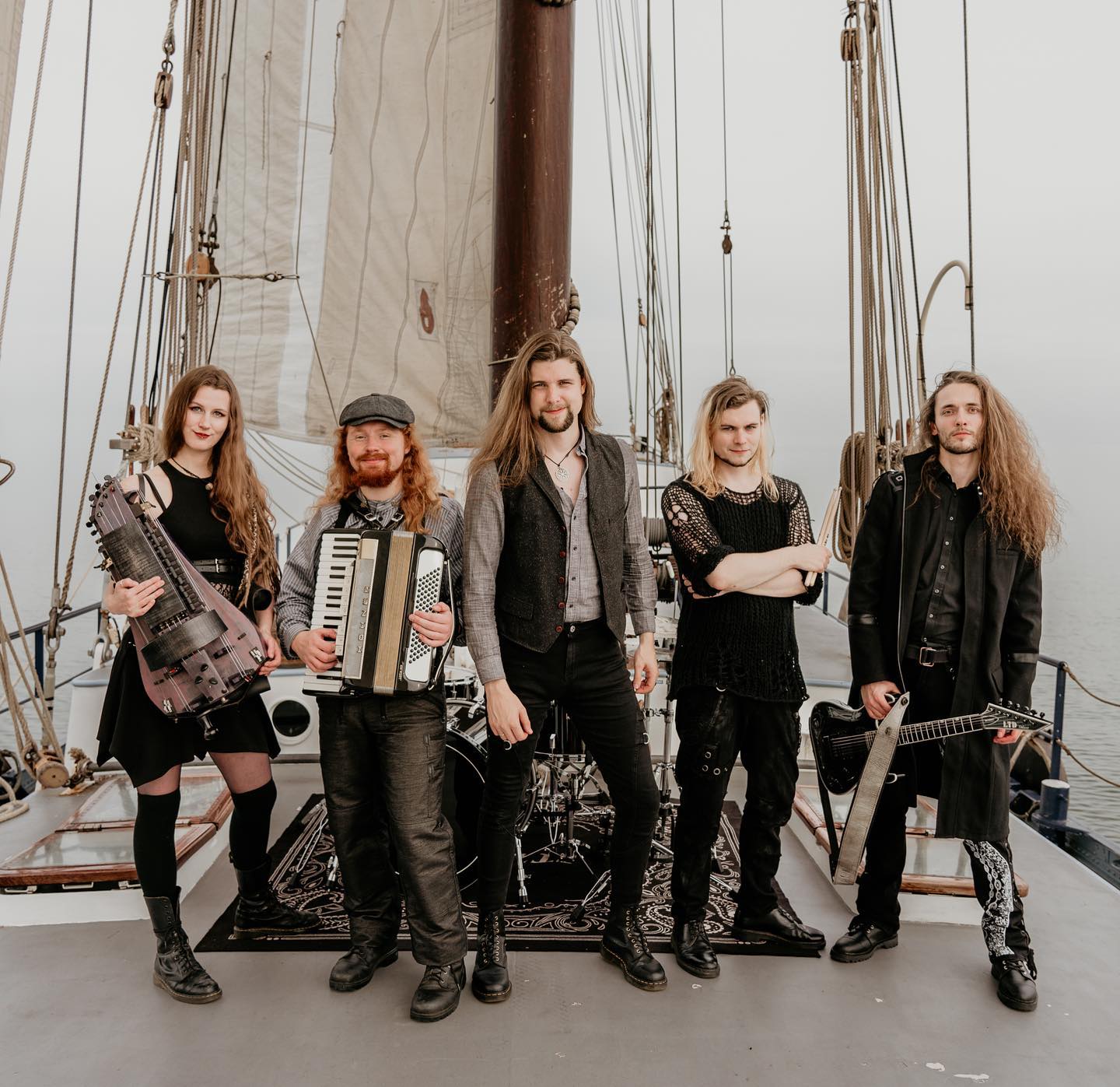 Storm Seeker
1st track, Destined Course. Talk about a begin of the journey. Catchy Reff, Catchy Folk Instrument and some Breakdown. 2nd track, Side by Side. A song with easy composition and Catchy Reff.
3rd track, Jack. Talk about Jack the Sailor. Jack is Fictional Character on this song.

Catchy Folk Instrument and Catchy Synth Solo. 4th track, The Longing. Male Clean Vocals, Female Clean Vocals and Easy.
5th track, Chop The Dead Off. Drum Roll on the early part, Catchy Folk Instrument and Heavy Clean Vocals. 6th track, Sail with Us. This song describe a Sea is for Freeman. "Hey you follow me to death or liberty |now join our crew |Trust me and leave your life behind | A free heart a free life and a free mind | Now go take a blade and follow me | Follow me with pride." Follow the Death or Liberty. Which One?
The beginning of a great journey