Inhuman, Progressive Death Metal Band from Costa Rica
Inhuman formed in 2011 in Costa Rica. Lyrical themes about: Anti-Religion, Murder, War, Revenge. Line Up: Carlos Venegas - Bass, Jonathan Sanchéz - Guitars, and Sergio Muñoz - Vocals. Contact:
inhumancr@gmail.com
. Inhuman
@
Facebook
Inhuman Biography:
Inhuman is a Death Metal band based in Costa Rica (Central America), formed in early December, 2011 through the initiative of guitarist Jonathan Sanchez (exKatharzys); who along with Freddy "Coco" Sanchez (exEternal) on drums, and vocalist Sergio Muñoz, conformed the initial stage of the band, through the first band rehearsals. This led to the incorporation of Max Soto on bass a few weeks later, which made possible the first gig as Inhuman. Later Max Soto was replaced by bassist Carlos Venegas (Alastor S.E., Corpse Garden, exAshes Remain) who joined the group during the recording process of the debut album. After several gigs, in early December 2012 the band completed its work in the studio to present the full-length album entitled "Course of Human Destruction", which was released independently in April, 2013.

After the album release the band embarks on the tour "Course of Human Destruction Tour" through Central America, the tour ends in December 2013. In January 2014 there is a change in the lineup, Eduardo Chaves (Deep Underground, exReborn in Chaos) replaces the drummer Freddy "Coco" Sanchez. Inhuman start working on his new album "Conquerors of the New World on may 2014, album "Conquerors of the New World" was release on August 2015.

Inhuman - Soulless Death Eyes:
Inhuman Discography: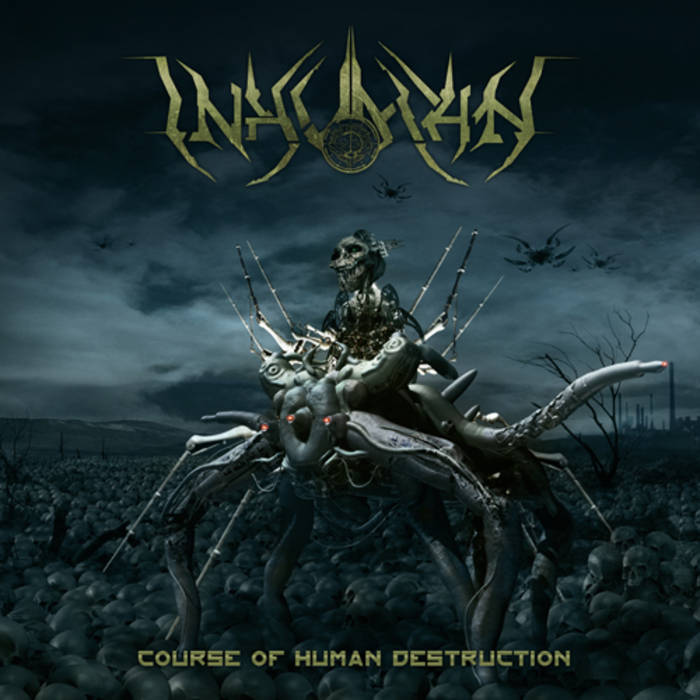 - Course of Human Destruction. Type: Full Length Album. Released on April 1st, 2013.