Krajiny Hmly, Pagan Back Metal Band from Slovakia
Pagan black metal from Slovakia founded in 2011 by Namtar (ex-Imperium, ex-Aeon Winds) and Samos aka Wolkogniv (Folkingrimm Art). Krajiny Hmly means "Lands of Mist" in Slovak. Line Up: Namtar - (Guitars, Lyrics), Samos - (Lead Vocals, Lyrics), X.C.M - (Bass, Keyboards), Svarthen - (Clean & Backing Vocals, Keyboards), Skald - (Clean & Backing Vocals) Lyrical themes about: Nature, Spirituality, Sadness. Krajiny Hmly @
Facebook
.
Krajiny Hmly Discography: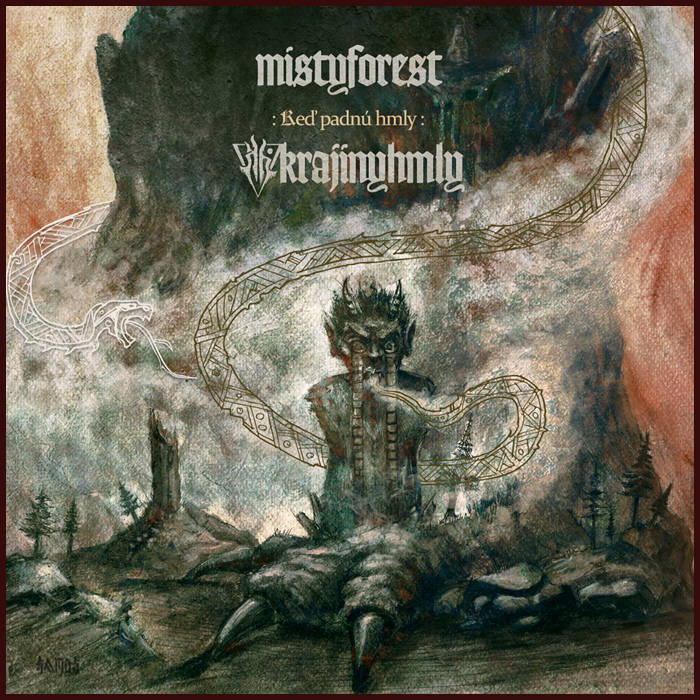 - Keď padnú hmly. Type: Split Album with Misty Forest. Released on 2012 via Tryzna Production.
- Hlbiny spanku zabudnutia. Type: Single. Released Independently on December 6th, 2013.
- Na konci ciest. Type: Full Length Album. Released on June 30th, 2016 via Art of the Night Productions.